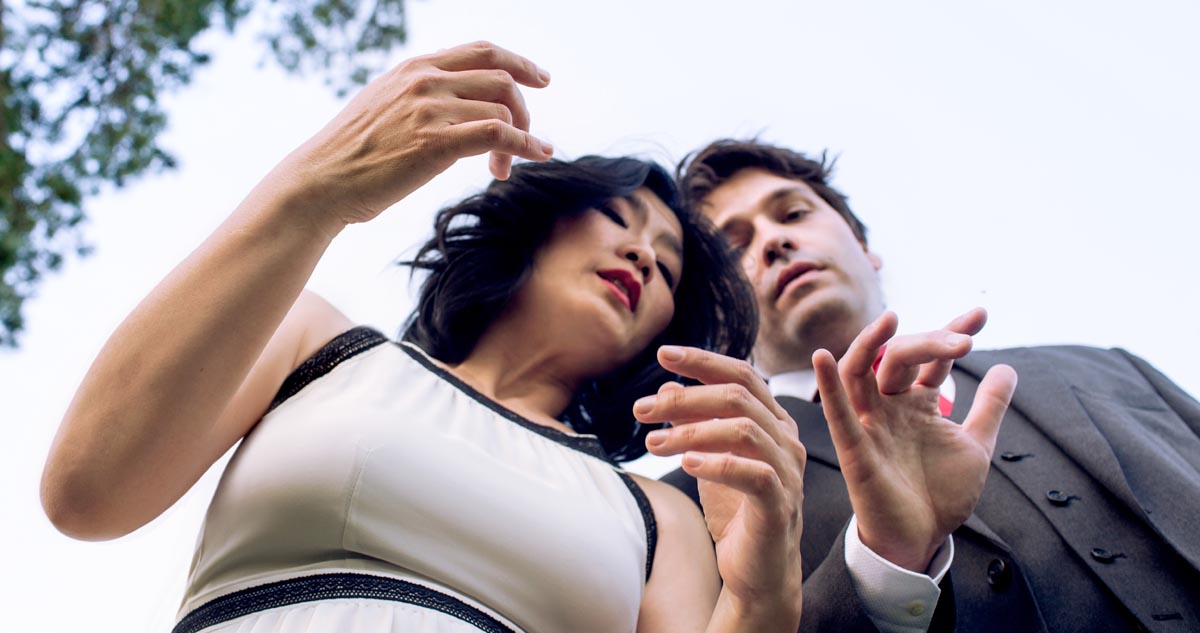 Why we love what we do
In our age of complete digitization and an everyday life dominated by large and small screens, music is perhaps more important than ever before. For it is an art that lets us grow and has the power to change something deep inside everyone of us; it creates personal space, it is good for the soul and gives us an idea of the huge variety of things life might have to offer.

The music for piano duo has all this, too, plus the essential aspect of two people merging into each other: its whole spectrum only comes to life once you've found a connection that goes beyond all words and allows you to experience everything both in yourself and in the resonance of your partner at the same time. Nowhere else can that be found on the same instrument, and we may feel it especially intense because we came together through playing as a duo and it is a vital part of our marriage.

So that is why we love what we do. We love this particular type of meaningfulness and beauty, and we notice at our concerts that many more people can feel it: this magical moment, when you realize you are part of something special and personal.